A Dose of Reality for Employers:
The Employer's Role in Preventing & Responding to the Harmful Use of Opioids & Other Drugs
Employers across Ohio are being impacted by our nation's current drug trends and the unprecedented increase in rates of positive workplace drug tests, legalized marijuana, and the misuse of prescription pai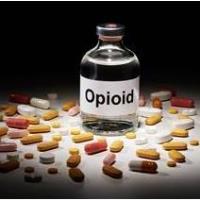 n medications and other opioids. The threats these issues pose to safety and operations can leave employers confused and apprehensive about how to best protect their bottom lines and the well-being of th
eir workforces- and the workforce of the future! Working Partners® will explore these new trends and share information, resources and next steps about how employers can take action.
Objectives:
Raise awareness about three drug trends currently impacting the readiness of Ohio's workfor
ce — in particular, the harmful use of opioids
Raise awareness of the operational impact of these issues on the workplace and the workforce
Review best practices for addressing risks associated with these trends a comprehensive drug-free workplace policy and program and resources for continued learning
Raise awareness about available resources, including the Ohio Chamber of Commerce's Opioid Toolkit
West Central Ohio Safety Council Members – Receive safety council attendance credit. For other safety councils, this would count as an external training credit.
Event Details
Aug 19
9:30 am
- 11:00 am
Location:
Apollo Career Center