Each year the U.S. government procures goods and services from businesses like yours totaling more than $500 Billion! Some of that money needs to be spent on companies manufacturing goods and providing services in west central and northwest Ohio. Our goal at the Rhodes State College Northwest Ohio Procurement Technical Assistance Center (PTAC) is to educate, train and encourage businesses to be successful in government contracting at the federal, state and/or local level.
Most small businesses need help in understanding the process of contracting with government agencies: how to start, what is needed, where to find opportunities and how to bid. We work one-on-one with each client, often in person– and all of our services are free. This PTAC is funded in part through a cooperative agreement with the U.S. Department of Defense
Logistics Agency, Ohio Development Services Agency and Rhodes State College.
Our services help with:
Identifying potential agencies that buy your goods/services
Obtaining Free Bid-Match Service
Finding Federal/State/Local agency bid opportunities as a prime or sub-contractor
Completing the necessary registrations to sell to the government. entities
Assessing eligibility and complete certifications for small business preference categories such as
8(a), HUBZone, Veteran, and Service-Disabled Veteran-Owned, Woman-Owned, minority business Enterprise (MBE), Disadvantaged Business Enterprise (DBE) and Encouraging Diversity,
Growth & Equity (EDGE)
Developing sales and marketing strategies geared toward government customers
Understanding solicitations and assist with the bid proposal process
Recommending training workshops on specific contracting topics
In general, PTAC services are geared towards established companies who have been in business for at least a year and have over $25,000 in average annual sales. If you are interested in putting another tool in your toolbox to increase your company's sales and profitability, please take a moment to register as a new PTAC client at:
http://ptac.rhodesstate.edu/
Click on CLIENT REGISTRATION (along with the top of the webpage) and then complete as much of the information as possible. If you don't know something, leave it blank. Then scroll to the bottom of the
page and hit SUBMIT. When your registration is received you will get a phone call to set a date and time to meet to determine if government contracting is a marketplace you would like to develop.
Let's bring more of your tax dollars back to west central and northwest Ohio!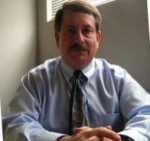 Kent Kahn
Northwest Ohio PTAC Coordinator
Workforce, Economic Development, and Continuing Education


Keese Hall 141
4240 Campus Drive
Lima, Ohio 45804