Dear Community Members,

With the impacts of COVID-19 on our local business community already in effect, in addition to good hand hygiene and common-sense precautions with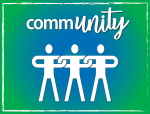 your employees and patrons, the Lima/Allen County Chamber of Commerce encourages all local businesses to consider the following:
For your business: Prepare for negative economic impacts.
Capital: Create, confirm, or expand your line of credit.

Staffing: Develop staffing plans for varying levels of customers and revenue (what does an 80% scenario plan look like?).

Insurance: Check with your insurance provider to understand your coverage and options.

For your customers:

Make your place of business as hygienic as possible and communicate what you are doing to customers so they feel comfortable visiting.

For your employees:

Check, modify, and communicate HR policies regarding remote working, sick-leave, and compensation during health crisis. Try to ensure your policies are as flexible and non-punitive as possible. Sick employees should be encouraged to stay home.

For your workflow:

Cross-train employees for key functions so that daily schedules can continue relatively uninterrupted by potential employee absences. Where relevant, consider staggering start and end times to reduce large numbers of people coming together at the same time; and create and test remote employee collaboration systems (consider apps such as Slack and Zoom).

For your cashflow:

Communicate with your landlord (or tenants) and lenders about expectations and request flexibility (better to have that conversation now).

For yourself:

Eat well, sleep, and exercise. Taking care of yourself in this time of stress will improve your resistance to infection and resilience in managing difficult business situations. And of course, wash your hands all the dang time and don't touch your face, or anyone else, for that matter.

For your Chamber:

For us to best serve you, we need to know and share what our members are doing to manage risks. To that end, please tell us what what's working and what you need from us!

Email us at

communications@limachamber.com

.

Consider hosting your event or meeting virtually using the free version of:
---
Legislative Analysis: COVID-19 Stimulus Package
To better understand the Coronavirus Aid, Relief, and Economic Security (CARES) Act and how it impacts you and your members, we encourage you to review our updated summary which breaks down the final stimulus package and provides analysis for the business community. Links to the final bill text is included in the summary.
Review the Legislative Analysis
---
U.S. Department of Homeland Security's Cybersecurity and Infrastructure Security Agency (CISA) to discuss the

guidance
that was issued last week and its impact on the business community.
---
Ohio Department of Health
---
Guidance for Businesses and Employers-SBA.gov
The President's Coronavirus Guidelines for America – 15 Days to Slow the Spread
The Centers for Disease Control and Prevention (CDC) offers the most up-to-date information on COVID-19. This interim guidance is based on what is currently known about the coronavirus disease 2019 (COVID-19). For updates from CDC, please see the following:
To prevent stigma and discrimination in the workplace, use the guidance described below and on the CDC's Guidance for Businesses and Employers web page.
Below are the recommended strategies for employers to use now. In-depth guidance is available on the CDC's Guidance for Businesses and Employers web page:
Actively encourage sick employees to stay home

Separate sick employees

Emphasize staying home when sick, respiratory etiquette and hand hygiene by all employees

Perform routine environmental cleaning

Advise employees before traveling to take certain steps

Check the

CDC's Traveler's Health Notices

for the latest guidance and recommendations for each country to which you will travel. Specific travel information for travelers going to and returning from designated countries with risk of community spread of Coronavirus, and information for aircrew, can be found on the

CDC website

.
Additional Measures in Response to Currently Occurring Sporadic Importations of the COVID-19:
Employees who are well but who have a sick family member at home with COVID-19 should notify their supervisor and refer to CDC guidance for

how to conduct a risk assessment

of their potential exposure.

If an employee is confirmed to have COVID-19, employers should inform fellow employees of their possible exposure to COVID-19 in the workplace but maintain confidentiality as required by the Americans with Disabilities Act (ADA). Employees exposed to a co-worker with confirmed COVID-19 should refer to CDC guidance for

how to conduct a risk assessment

of their potential exposure.
Common Issues Small Businesses May Encounter:
Capital Access

– Incidents can strain a small business's financial capacity to make payroll, maintain inventory and respond to market fluctuations (both sudden drops and surges in demand). Businesses should prepare by exploring and testing their capital access options so they have what they need when they need it. See

SBA's capital access resources

.
Workforce Capacity

– Incidents have just as much impact on your workers as they do your clientele. It's critical to ensure they have the ability to fulfill their duties while protected.

Inventory and Supply Chain Shortfalls

– While the possibility could be remote, it is a prudent preparedness measure to ensure you have either adequate supplies of inventory for a sustained period and/or diversify your distributor sources in the event one supplier cannot meet an order request.

Facility Remediation/Clean-up Costs

– Depending on the incident, there may be a need to enhance the protection of customers and staff by increasing the frequency and intensity by which your business conducts cleaning of surfaces frequently touched by occupants and visitors. Check your maintenance contracts and supplies of cleaning materials to ensure they can meet increases in demand.

Insurance Coverage Issues

– Many businesses have business interruption insurance; Now is the time to contact your insurance agent to review your policy to understand precisely what you are and are not covered for in the event of an extended incident.

Changing Market Demand

– Depending on the incident, there may be access controls or movement restrictions established which can impede your customers from reaching your business. Additionally, there may be public concerns about public exposure to an incident and they may decide

not to

go to your business out of concern of exposing themselves to greater risk.

SBA's Resources Partners and District Offices

have trained experts who can help you craft a plan specific to your situation to help navigate any rapid changes in demand.
Marketing

– It's critical to communicate openly with your customers about the status of your operations, what protective measures you've implemented, and how they (as customers) will be protected when they visit your business. Promotions may also help incentivize customers who may be reluctant to patronize your business.

Plan

– As a business, bring your staff together and prepare a plan for what you will do if the incident worsens or improves. It's also helpful to conduct a tabletop exercise to simulate potential scenarios and how your business management and staff might respond to the hypothetical scenario in the exercise. For examples of tabletop exercises, visit FEMA's website at:

https://www.fema.gov/emergency-planning-exercises
Contact the Local Office-Small Business Development Center at Rhodes State College HERE
If your business may qualify for the Small Business Association's Economic Injury Disaster Loan Program, we encourage you to join a webinar with Alex Kohls of the SBA's Columbus District Office on Tuesday, March 31 from 10:30 to 11:30 a.m. The purpose of this webinar is to walk through the Economic Injury Disaster Loan Program, review the application process, and answer any questions. Here is the link to join the meeting and post questions: https://www.uberconference.com/mshimp. The dial-in conference number is (937) 314-3034. No PIN needed.
FYI- The prior online portal is no longer accepting e-applications. Rather businesses are supposed to complete PDF forms offline and upload them to the website. Additionally, businesses will no longer be able to look up application status. The link below leads to location of new documents.
The updated link is here: https://disasterloan.sba.gov/apply-for-disaster-loan/index.html
---
Coronavirus and Unemployment Insurance Benefits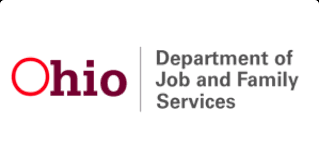 Coronavirus and Unemployment Insurance Benefits File Online: https://unemployment.ohio.gov/ Questions and Answers Question 1: Will workers qualify for unemployment benefits if the coronavirus (COVID-19) causes an employer to shut down…

Read more
jfs.ohio.gov
---
Resources for Local Health Districts and Providers


Resources for Local Health Districts and Providers – COVID-19 The Ohio Department of Health (ODH), in coordination with the Centers for Disease Control and Prevention (CDC), is closely monitoring coronavirus disease 2019, first identified in…

Read more
odh.ohio.gov
---
OHIO Bureau of Workers Compensation
Ohio BWC Premium Installment Payments Deferred Until June 1st
OHIO BUREAU OF WORKERS COMPENSATION DEFERRAL
Ohio's Bureau of Workers' Compensation (BWC) system is the exclusive provider of workers' compensation insurance in Ohio and serves 249,000 public and private employers.
To help businesses facing difficulties due to the COVID-19 pandemic, the Ohio BWC is announcing that insurance premium installment payments due for March, April, and May for the current policy year may be deferred until June 1, 2020. At that time the matter will be reconsidered.
"BWC will not cancel coverage or assess penalties for amounts not paid because of the coronavirus pandemic," said Lt. Governor Husted. "Installment payments due for the three-month period are totaled at approximately $200 million, and that money will now stay in the economy."
For more information, visit bwc.ohio.gov. Or Here
OHIO DEPARTMENT OF TRANSPORTATION WAIVER
The Ohio Department of Transportation (ODOT) is modifying the process for haulers carrying heavy loads of essential goods.
Generally, Ohio requires haulers with loads classified as "oversized" to seek advanced permission from ODOT before they are legally allowed to travel in the state.
To assist in the state's response to the COVID-19 outbreak, ODOT will modify the process for haulers carrying heavy or oversized loads of food, non-alcoholic beverages, medical supplies, cleaning products, and other household goods.
Haulers carrying these essential goods can download and print the permit at transportation.ohio.gov.
---
In support of our area businesses, the Lima/Allen County Chamber of Commerce is collecting information to share with the community so they know you are open for business (even virtually or for takeout/delivery) and what you are doing to minimize risk for customers and employees. Please take a moment to fill out this survey. We'll compile them into a list that will be emailed and shared on our web site and social media platforms.



Examples:
GENERIC Restaurant – All Lima Locations Menu online – www.genericrestaurant.com – drive-thru is open and ready to serve you! Swing through our convenient drive-thru and take it to go! You can even call ahead and we'll have your order ready. Business Hours: 9 am-9 pm

GENERIC Men's Shoppe, 123 E. Main St., phone #, Website
Our online store is open and we're offering expedited delivery to addresses inside Allen County and offering pickup service.
https://www.hometownstations.com/news/chamber-of-commerce-webinar-provides-resources-and-support-for-allen/article_f6e5cff6-6ed9-11ea-83ac-8b66829a830d.html
---
Coleman Cares – Your Health Is Our #1 Priority COVID-19 Update
---