The Lima/Allen County Chamber of Commerce and Mercy Health are excited to announce the 2023 Multicultural Expo!
PRESENTING SPONSOR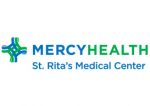 MAJOR SPONSOR
SUPPORTING SPONSOR
TABLETOP SPONSOR
This event is a celebration of diversity and culture, featuring music, dance, food, and art from all around the world. We invite everyone to come and experience the rich tapestry of traditions and customs that make our community so unique.
Enjoy food trucks, fun activities, contests & games, Kid's Zone, and free live entertainment from our cultural partners. Plus, ArtSpace/Lima will join us with their touch of local creativity and excellence!
LOCATION:
Greater Lima Region Park & Amphitheater
128 East Spring Street
Lima, OH 45801
Admission is FREE and open to the entire community!
Our theme this year is
Regalia From Around the World
so please come dressed in the attire of your heritage!
Our participating cultural community members include (coming soon)
Participating food trucks: (coming soon)
Entertainment:
Each exhibitor has the option to register for stage time to showcase their cultural talents.
A full entertainment schedule will be available at the event!
We are pleased to announce our headliner will be: Stedic Music
We hope to see you there!
Sponsorships:
Sponsorships are NOW open! Looking for the best sponsorship to fit your growing business priorities?
Click HERE for the event sponsorship flier, or call Julie Klingler at 419-222-6045 today!