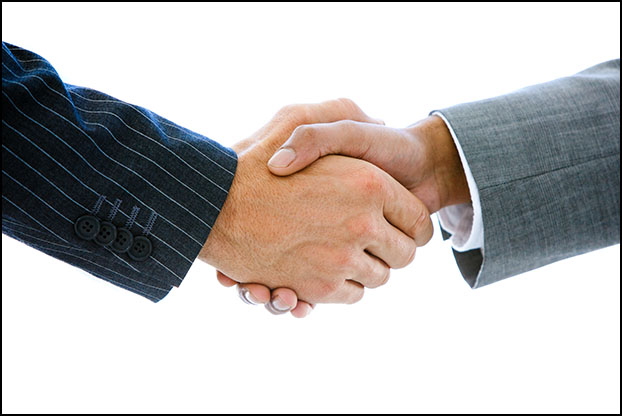 The Lima/Allen County Chamber of Commerce offers several options when it comes to membership opportunities. In an effort to enhance your membership, we have created a tiered membership option. These membership levels include Tiers 1, 2, 3, 4, 5, & 6 Circle of Influence and Board of Advisor.
Members of these select leadership groups share a common interest in influencing the direction and quality of Lima's growth. These memberships expand our leadership base and provide valuable input.
Circle of Influence Member Profiles
AEP

Reliable. In a word, that describes our century-old history of service to Ohioans. We put into your hands the power to meet challenges today and to create possibilities in the future. We deliver power to warm homes, feed families, light schools, run offices and operate factories. Backed by a support team in Gahanna, Ohio, our army of engineers and lineworkers energize communities and local economies, while creating boundless opportunities for 1.5 million Ohioans.
Our history of reliable service dates back to 1906, when the Ohio Valley was the wild west and when the nation's power grid was in its infancy. We helped settle new communities by extending the electric grid westward, paving the way for industrial expansion, and along with it, creating jobs to sustain families. Today, our investments in economic development and innovations such as smart meters and smart grids reinforce our commitment to reliability. We're the largest operating company of American Electric Power, forming with six other utilities the country's largest network of transmission lines spanning 11-states.
American Trim

American Trim has been providing engineered solutions to form and decorate metal since 1951, and has extensive experience formulating and manufacturing coatings to meet our customers' unique performance specifications.
We supply Fortune 500 companies including Tier 1 and Tier 2 OEMs in the appliance, heavy-truck and automotive industries. Building long-standing relationships with our customers, we ship globally from nine facilities in the US and two in Mexico.
Bluffton University
At Bluffton University, our sense of a greater purpose develops students of exceptional character and expansive vision. For more than 120 years, we've been learning, experiencing and bettering the world together.
Located on a 65-acre residential campus in northwest Ohio and lined with abundant natural beauty, Bluffton University offers more than 80 majors, minors and programs for undergraduate students with nationally accredited programs in dietetics, education, music and social work. Bluffton also offers programs for working adults including degree-completion programs in accounting, business management and social work as well as graduate programs in business administration (MBA), education and organizational management.
Founded in 1899 and affiliated with Mennonite Church USA, Bluffton's legacy is expressed in its enduring values of discovery, community, respect and service which are woven into the academic program and campus community. Bluffton graduates are prepared for life; 98 percent are employed, in graduate school or completing long-term service within six months of graduation.
Citizens National Bank
Citizens National Bank is a community bank focused on small business. With nine locations, we service a 10 county area and are an approved administrator of SBA loan programs. We're committed to providing technologically advanced banking with a local touch. "The Lima/Allen County Chamber of Commerce provides great programming. Through sponsorships, we've been able to provide hundreds of people with information about our products and prove our commitment to supporting Lima area businesses."
Cenovus Lima Refinery
Cenovus Energy is a Canadian-based integrated energy company headquartered in Calgary. We're committed to maximizing value by sustainably developing our assets in a safe, innovative, and cost-efficient manner, integrating environmental, social and governance considerations into our business plans.
We operate in Canada, the United States and the Asia Pacific region. Our operations include oil sands projects in northern Alberta, thermal and conventional crude oil and natural gas projects across Western Canada, crude oil production offshore Newfoundland and Labrador and natural gas and liquids production offshore China and Indonesia. Cenovus's downstream operations include upgrading, refining and marketing operations in Canada and the United States.
Lima Refinery produces approximately two billion gallons of refined petroleum products annually, including jet fuel, diesel, and about 25 percent of Ohio's gasoline supply. The refinery has been in operation since 1886 and was acquired by Cenovus when it merged with Husky Energy in 2021. Cenovus is the second largest Canadian oil and natural gas producer and the second largest Canadian-based refiner and upgrader.
Dominion Energy

We employ over 17,000 people in 15 states, providing reliable, affordable, clean energy to nearly 7 million customers. We are a leader in the clean energy transition, with a clear strategy to achieve Net Zero carbon and methane emissions.
Headquartered in Richmond, VA, we're creating a diverse and inclusive workplace that reflects the communities we serve. We invest in communities where we live and work, and protect our natural resources.
We believe Actions Speak Louder.
General Dynamics Land System

General Dynamics Is A Global Aerospace And Defense Company.
From Gulfstream business jets and combat vehicles to nuclear-powered submarines and communications systems, people around the world depend on our products and services for their safety and security.
We offer a broad portfolio of innovative products and services in business aviation; combat vehicles, weapons systems and munitions; IT and C4ISR solutions; and shipbuilding and ship repair.
HCF Management, Inc.

HCF Management, Inc.
A tradition of caring since 1968
In October 1968, HCF, Inc. (Health Care Facilities) was formed by a small group of concerned individuals who recognized the need for compassionate and rehabilitative care for the sick and elderly. This small group laid the foundation and began the process of making quality nursing homes a reality.
Mr. Burton Rubens, Executive Vice President, proudly ran the company from 1968 to 1977 when Richard A. Unverferth, one of the original founders, agreed to take over. Richard A. Unverferth, along with his Board of Directors, masterfully guided HCF with his keen business sense and easy-going leadership style. This combination made him a natural leader for HCF where he became greatly admired.
Today, HCF is owned by Joann Unverferth and operated by Kerri Romes, who is a third generation of the Unverferth Family. Kerri has been part of the HCF Family since 2013 and served in many roles before becoming President in 2019. Kerri passionately upholds the founders' goals and with her leadership, furthers their vision of compassionate care in today's ever changing world.
HCF is recognized as a leader in long term care and is proud of its distinguished record of quality care. This is made possible through hard work of a large group of caring and dedicated employees who believe in the company's mission.
Our company's objective continues to be providing the very best care to the residents we serve, and to enhance the quality of life for residents, their families and our employees.
IHeartMedia, Inc.
Since the 1930s, AM 1150 WIMA has been bringing Limaland the most local, up to date news, sports, and information of any broadcast media in the area. Since that time, T102, Mix 103.3, 93.9 Kiss FM, and re-launched 107.5 ZRX The Big Buck have been added to our family of stations to provide world-class entertainment to the town we're so proud to call home. Our stations in the Lima metro have over 100,000 listeners per week over the airwaves and through the iHeartRadio App.
We work hard to give voice to the important works being accomplished by the business community and the Lima/Allen Chamber of Commerce, and look forward to strengthening the relationships we've attained with our neighboring businesses.
INEOS Lima Chemicals
INEOS (www.ineos.com) is a global manufacturer of petrochemicals, specialty chemicals, and oil products. It comprises 18 businesses each with a major chemical company heritage. Its production network spans 67 sites in 16 countries throughout the world. The Lima facility has been operational since 1955 and employs about 200 including contractors. The plant is a major producer of Nitrile based products, including Acrylonitrile, Acetonitrile, and HCN that are used in everyday products such as fibers, plastics, and pharmaceuticals. A Culture of Prevention along with excellence in safety, health, and environmental performance is our top priority.
Lima Memorial Health System
Lima Memorial Health System is a not-for-profit health care organization servicing a 10-county area of west-central Ohio and includes more than 1,500 employees and 25 facilities. Founded in 1899 as Lima City Hospital, LMHS offers heart and vascular, cancer, women's health, children's and home health services, in addition to an extended network of primary care, pediatric and specialist physicians in the Lima Memorial Physician group. LMHS, an affiliate of ProMedica, is the third-largest employer in Lima and expands its community of care by supporting health education and other community-minded initiatives throughout the region.
McDonalds of Lima, Delphos, Beaverdam
Mercy Health-St. Rita's Medical Center
Mercy Health-St. Rita's Medical Center knows that being the leading provider of health care means being concerned about more than what happens inside the walls of the Medical Center. Being a member of the Chamber provides us with the opportunity to work in partnership with many other businesses in our community. We are always looking for opportunities to collaborate on projects that make our community a great place to work and live.
Nutrien
We produce and distribute over 27 million tonnes of potash, nitrogen and phosphate products for agricultural, industrial and feed customers world-wide. Combined with our leading agriculture retail network that services over 500,000 grower accounts, we are well-positioned to meet the needs of a growing world and create value for our stakeholders.

Ohio Means Jobs Allen County
OhioMeansJobs – Allen County works to provide and promote a workforce system that offers individuals, employers, and the community opportunities to achieve and sustain economic prosperity. Our goal is to help employers find and retain skilled workers and help job seekers find employment. If you are looking for a job, or are considering a career change, OhioMeansJobs – Allen County works directly with employers to find qualified job candidates. We will connect you with potential funding sources for training or skill enhancement, career information, job-search workshops, and much more.
Ohio Northern University

Ohio Northern University is an independent, comprehensive University located in Ada. Nationally ranked academics and a 97 percent job placement rate are hallmarks of an Ohio Northern education. ONU has a rich history of academic excellence, and we're always evolving to meet society's ever-changing needs. We've most recently been recognized for teaching quality, high graduation rates, commitment to volunteer service and providing a high return on investment for our graduates.
Since our inception in 1871, we've been devoted to developing students who are ready to immerse themselves in high-impact learning with more than 60 programs to choose from in five colleges: Arts & Sciences, Business, Engineering, Pharmacy and Law.
More than a great place to pursue a college education, Ohio Northern represents a smart investment. According to a recent report published by Inside Higher Education, ONU is first among Ohio Athletic Conference members and third among all universities in Ohio in regards to ROI (return on investment) over the course of a graduate's career. The study, which measures factors such as cost of attendance, graduation rate, college debt and earning power, looks at the ROI over a 40-year span. This outcome proves the relevancy of the Ohio Northern educational experience.
Perry proTech
PERRY proTECH is one of the largest privately-held office technology dealers in the country. We utilize advanced technologies to help our clients manage the flow of information through networks, documents and office solutions so each client can focus on what they do best, running their business. PERRY proTECH is more than just a business partner, we are an employee-owned, community-driven organization dedicated to the success of those we serve.
PPG Coatings Services

PPG Coatings Services is one of the world's industry leaders in the outsourced industrial services space as the largest global provider of coating application services and coating lines. Specializing in electrocoat (e-coat), powder coat, liquid paint, and aluminum adhesive pretreatment technology, PPG Coatings Services has served various industries for over 50 years. We currently employ nearly 3000 employees globally, servicing over 900 customers in 29 strategically located service centers located throughout North America and Europe. In addition, PPG Coatings Services designs, builds, and installs the coating equipment used in their operations as well as for sale to customers enabling the most efficient production systems available. PPG is proud to be a part of the Lima/Allen County Chamber of Commerce. Their commitment to the growth and success of the Lima community is evident in many of the leadership programs and business-building initiatives that they provide to the area.
Premier Bank

We see ourselves as more than bankers; we're your partners, friends and neighbors. We want to talk about your day and your dreams, not just numbers. You inspire us to find solutions that are best for you and your business so that we can see you succeed. After all, we're Powered by People.
MISSION
We empower our employees to deliver smart solutions that bring lasting value to every relationship.
VISION
Be the partner of choice in the communities we serve.
Procter & Gamble
Companies like P&G are a force in the world. Our market capitalization is greater than the GDP of many countries and we serve consumers in more than 180 countries. With this stature comes both responsibility and opportunity. Our responsibility is to be an ethical corporate citizen – but our opportunity is something far greater, and it is embodied in our Purpose.
Our Purpose works to unify us in a common cause and growth strategy. It is powerful because it promotes a simple idea to improve more consumers' lives in more parts of the world… more completely. While this statement defines our commercial opportunity, our culture reflects the broader opportunity of improving lives through and beyond our branded products and services.
Proforma Add a Line
Quick as a Wink Printing Company
Rhodes State College
For five decades, Rhode State has changed lives, built futures and improved communities through lifelong learning. With over 100 programs, majors and certificates, students come to Rhodes State with promising futures and complete their training with new jobs, new credentials, or their sights set on seamlessly transitioning to a bachelor's degree program. The new Borra Center for Health Sciences in Downtown Lima is just one example of how Rhodes State is creating an interdisciplinary learning environment, equipped with the latest technology to serve students and the community as a whole. Students of every variety can experience the excellence of Rhodes State online, on campus, or through its network of educational partners. In addition, its alumni of over 18,000 degree holders is a growing force in our region. As we continue to educate the regional workforce, Rhodes State College is proud to partner with the Chamber as it strives to improve the area's economic vitality and quality of life.
Rudolph Foods
Rudolph Foods sells pork rinds to nearly 30 countries around the world. In addition to being a proud member of the Lima/Allen County Community for over 57 years, the company has six other facilities in the United States and three international ventures. With nearly 450 employees globally, Rudolph Foods maintains its position as the world's largest manufacturer of pork rinds, while expanding into new areas of the snack food industry.
Sheakley
Sheakley is so much more than a Workers' Comp discount! Our holistic approach to risk management and safety offers employers a comprehensive suite of solutions that save time, decrease accidents, bolster compliance, and reduce costs. This separates us from many other Ohio Third-Party Administrators that focus primarily on workers' compensation.
When you allow Sheakley to review your workers' compensation program, we'll elevate that review by providing a complimentary evaluation of your safety, return-to-work, and unemployment programs as well.
As a proud Lima/Allen County Chamber partner for over 30 years, Sheakley has provided members with significant workers' compensation savings – totaling over $210 million since 2005. The Chamber has been instrumental in the success of this program. They exemplify the qualities of professionalism and a strong commitment to their members. We look forward to our continued partnership for years to come.
Spectrum

Charter Communications, Inc. (NASDAQ: CHTR) is a leading broadband communications company and the second-largest cable operator in the United States. Charter provides a full range of advanced residential broadband services,
Spectrum is a suite of advanced broadband services offered by Charter Communications Inc., a leading broadband communications company and the second largest cable operator in the United States. Spectrum provides a full range of services, including Spectrum TV® video entertainment programming, Spectrum Internet® access, Spectrum Voice® and Spectrum Mobile™. Under the Spectrum Business® brand, Charter provides scalable, tailored, and cost-effective broadband communications solutions to small and medium-sized business organizations, including Internet access, business telephone, and TV services. Through the Spectrum Enterprise brand, Charter is a national provider of scalable, fiber-based technology solutions serving many of America's largest businesses and communications service providers. Charter's advertising sales and production services are sold under the Spectrum Reach® brand. Charter's news and sports networks are operated under the Spectrum Networks brand. More information about Spectrum can be found at spectrum.com.
State Bank
Superior Credit Union

Superior Credit Union, headquartered in Lima, Ohio, is a full-service member-owned financial cooperative that serves members in 22 West Ohio counties. Superior CU currently has 23 office locations serving over 90,000 members, with assets of over $1 billion. The credit union also provides consumer and mortgage loans, real estate services, brokerage services, insurance services, checking and savings accounts, and small business services and loans.
The Lima News and LimaOhio.com

The Lima News is a daily newspaper serving Lima and West Central Ohio for more than 135 years. The Lima News is owned by AIM Media Midwest. The newspaper is delivered to more than 20,000 households per day, reaching more than 45% of all Allen County residents.
LimaOhio.com is the region's most-visited website, attracting an average of more than 33,800 users per day. It also offers LimaScores.com, loaded with scores, schedules and standings for high school sports in the Lima region. It offers an online coupon site LimaOhioCoupons.com. We also are a solution-oriented media that offers digital marketing with an array of products.
Other published products include: The Marketplace Community Guide, a weekly publication delivered to 32,000 non-subscriber households. Three glossy magazines, Business Card Directory, the Wedding Planner and the West Central Ohio Medical Directory. The Lima News is a proud sponsor of many events in the region, including the Jefferson Awards and Regional Spelling Bee.
The Ohio State University at Lima:
he Ohio State University at Lima develops leaders and provides access to the resources and strength of the state's top university. Ohio State Lima students earn their degrees from the No. 1 public university in the state, leveraging a Big 10 quality education, with the affordability of a regional campus. Offering 13 bachelor's degree programs and access to the 200+ Ohio State majors taught by faculty who are leaders within their fields, our students find a unique campus spirit with a truly personalized academic experience.
Valtir-previously Trinity Highway Products
Tomorrow's Technology Today, LLC
Tomorrow's Technology Today is your local technology services provider specializing in cybersecurity and Microsoft cloud services for manufacturing companies and businesses that need compliancy services for HIPAA, PCI, FTC Safegards, or CMMC. We are your local Microsoft Gold Certified partner that knows how to secure your M365 tenant and utilize the subscriptions you are paying for. Searching for that strategic partner, let us help you grow your business with the right technology solutions that won't break the bank account. TTechT is proud to be a part of the Lima/Allen County Chamber of Commerce. Their commitment to their members is evident in everything they do. Their programs are well supported by their members making it a win-win for everyone.

Tuttle Services, Inc.
Tuttle Services, Inc. is the parent company of Tuttle Construction, Inc. and Touchstone CPM, Inc. located in Lima, Ohio. Since its origin in 1928, Tuttle Construction provides a wide range of construction services for the industrial, institutional, and commercial markets. Area clients Tuttle Construction has provided services to include: Husky Energy, Lima Ford Engine Plant, Honda of America, and Nutrien. Tuttle Construction's sister company, Touchstone CPM was formed in January 2003 to specifically fill the role for customers who need construction management services with a focus in Education and Healthcare projects. Since its inception, Touchstone CPM has partnered with numerous school districts throughout Ohio and healthcare facilities to manage the construction of building projects. Local Touchstone clients include Lima Memorial Health System, St. Rita's Medical Center, Apollo Career Center, Bath Local Schools, Elida Local Schools, Allen East Local School District, Shawnee Local School District, Dana, P&G, and General Dynamics. Both organizations operate on a philosophy based on professional ethics and high standards which foster long-term business relationships. For more information, please visit www.tuttlenet.com or www.touchstonecpm.com.
University of Northwestern Ohio
The University of Northwestern Ohio is an entrepreneurial, not-for-profit, university founded in 1920. UNOH is located in Lima, Ohio, and the campus is situated on 200 acres. There are five colleges within the university: College of Applied Technologies, College of Business, College of Health Professions, College of Occupational Professions, and the Graduate College. UNOH is a co-ed campus and has taught students from all 50 states and 61 countries, and currently has nearly 4000 students enrolled from 50 states, Puerto Rico and 49 countries. At UNOH there is no out-of-state tuition. UNOH offers more than 50 different programs of study including Master's, Bachelor, Associate, and Diploma programs. The University is known worldwide as a leader in the Automotive, Diesel, and High-Performance industries, but also offers degree programs in Business, Health, Marketing, Information Technology, Robotics, and many other fields of study. The University of Northwestern Ohio also offers a variety of athletics including Men's & Women's Basketball, Tennis, Golf, Bowling, and Soccer, Women's Volleyball, Men's Baseball, Women's Softball, and six Co-Ed Motorsports teams. For more information, visit www.unoh.edu
Woof Boom Radio
Woof Boom Radio is a local radio and multimedia company that operates five radio stations and websites including "New Country" 92.1 The Frog, Classic Rock 104.9 "The Eagle", Sports Radio 93.1 The Fan, Fun 107.1 and News/Talk 940 WCIT. The mission of Woof Boom Radio is to provide listeners and consumers with great content on both Music and Talk formats. Woof Boom is incredibly engaged with our community, and we are proud to host and showcase the Annual St. Jude Benefit Concert each Spring at the Veterans Memorial Civic & Convention Center. Woof Boom broadcasts over 150 high school and local college sporting events annually, as well as serving over 2,500 families on Thanksgiving with groceries.
Your Hometown Lima Stations:
Your Hometown Lima Stations and Block Communications are proud of our unique position in the broadcast field. Lima, Ohio is one of only two television markets in the country with all 4 major network affiliates under one ownership umbrella. The flagship station WLIO, which is our NBC affiliate has been serving the West Central Ohio viewing area for 70 years. We are not only committed to bringing quality news, sports, and entertainment to our viewers but also creating an opportunity for our many advertising partners to grow their business. This is done with a broad selection of offerings in both the digital and television platforms designed to meet their goals. That philosophy along with the help of the Lima/Allen County Chamber of Commerce is essential for a strong local economy.
---
2023 Tier Members
Tier 6:
Tier 5:
Tier 4:
​
Tier 3:
AEP Ohio
American Trim
Citizens National Bank
Lewis Family McDonald's of Lima, Bluffton Beaverdam, Delphos
Premier Bank
Spectrum
Superior Credit Union
The Lima News
Trinity Highway Products
Tier 2:
Apollo Career Center
Birch Solar Project
Pure Smiles (previously-Lima Dental Associates)
ServiceMaster 'At Your Service'
State Bank
The Union Bank Company
Tuttle Services, Inc.
Tier 1:
Buckeye Anesthesia Services
E.S. Evans and Company
Huntington National Bank
Tomorrows Technology Today
Heir Force Community School
To learn more about the benefits available to these membership levels and how your business can become a member of one of our elite levels, contact Matt Childers at 419.222.6045 or mchilders@limachamber.com.