The West Central Ohio Safety Council, founded in 1955, is an organization co-sponsored by the Ohio Bureau of Workers' Compensation, Division of Safety & Hygiene and the Lima/Allen County Chamber of Commerce. Our mission is to increase the awareness and importance of safety, health, and wellness to area businesses and communities of the West Central Ohio/Greater Lima Region.
For additional information as to how you can participate in Safety Council, contact Deb Katzenmeyer at 419.222.6708 or dkatz@limachamber.com.
---
Register for Dec 12, 2023 Meeting
Register for January 9, 2024 Meeting
Register for February 13, 2024 Meeting
Register for March 12, 2024 Meeting
---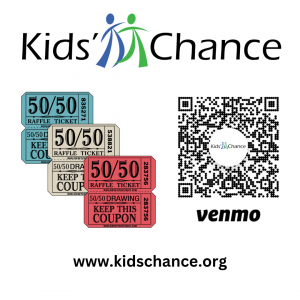 Their mission is: Everyone should have a chance at a future. Kids' Chance helps children advance their education and their futures by providing scholarships to eligible youth who have a parent who has been killed or permanently and totally disabled from work-related injuries or occupational diseases.
---
Membership Dues
$200 – ANNUAL MEMBERSHIP DUES FOR FY2024
(July 1, 2023 – June 30, 2024).
Each annual membership allows one person to attend all monthly meetings at no cost. Additional attendees of a SC member would be $15. Non-SC Members charge per meeting is $20.
Registration for each meeting is required due to needing a headcount for set up and food.
Semi-Annual Reports and the CEO attendance requirement were both discontinued by BWC as of July 2022.
---
Steering Committee Members
President: Amy Ricker, Lima Pallet Company
Vice President: Crystal Jackson, Cenovus-Husky Lima Refinery
Past President: Craig Hohenbrink, INEOS
Tony Daley, Spallinger Millwright
Joe Hutton, Fort Amanda Specialties
Dean Bidlack, BWC Rep
Jed Metzger, Chamber Liaison
Safety Council Manager: Deb Katzenmeyer
---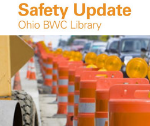 Click here to view recorded BWC webinars
---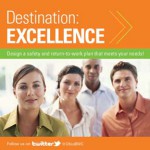 ---
Regional Customer Service Office

The Ohio Bureau of Workers' Compensation offers occupational safety, health, and ergonomic courses for Ohio employees to attend. Classes are available online and held throughout the state at our regional service offices.
One of the benefits for employers with active workers' compensation coverage is there is no additional charge to register their employees for classes. Click on the green button below to view a list of courses available online and at BWC training facilities throughout Ohio.
Register for courses online using the BWC Learning Center, or call 1-800-644-6292 or 614-995-8622.
Click here to view BWC online training resources
BWC Safety Newsletters – Archived
---

Sign up for a free copy of Safety + Health Magazine – a publication of the National Safety Council.
Visit www.sh.nsc.org for online resources and articles
---
Safety Council Goals
Continue to engage with our membership.

Continue to increase our online presence using social media, press conferences, and other outlets including regular media coverage of meetings.

Exceed the BWC program requirements with 12 monthly in-person training opportunities.

Provide opportunities for the BWC to report to the membership on issues of interest.

Continue to support and partner with our regional community groups/businesses.

Explore new ways to work in partnership with regional safety councils for training and other opportunities.
---
West Central Ohio Safety Council Partners

Activate Allen County Newsletters
---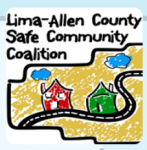 Lima Allen County Regional Planning Commission, Safe Community Coalition
---
Shaunna Basinger, Public Outreach & Community Program Planner