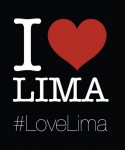 The Lima/Allen County Chamber of Commerce promotes shopping local and supports our area businesses. In an effort to help support economic vitality, we offer options in which our member businesses can increase their business to business activity and increase their bottom line.
Online Coupon Program:
Our members are able to promote their businesses through our online coupon – Hot Deals – program by placing a discount on our website. Members have the ability to update their coupon as often as they would like by logging into their personal account in the "Members Only" section. For additional information or to add a Hot Deal, contact Deb Katzenmeyer at 419.222.6045 or dkatz@limachamber.com
Click here to access our member's online coupons/hot deals.
Gift Certificate Program:
The Chamber's gift certificate program is a great way for employers to recognize employees while encouraging them to SHOP LOCAL! Our gift certificate program generates over $150,000 annually in local revenue. Gift certificates can be purchased in even denominations up to $100 and encourage the recipient to shop locally. #ShopLocal
Did you receive a Chamber gift certificate and need to know where you can use it?
There are over 100 participating locations that accept Chamber gift certificates. Click on the link below to view those businesses.
To learn how your business can become a part of this program or to purchase gift certificates, please contact 419.222.6045.