The Lima/Allen County Chamber of Commerce membership consists of 84% of small businesses with 50 employees or less. In 2018 the Lima Chamber was able to host several Google workshops and webinars for businesses, marketed Shop Small Saturday, headed up the business education aspect of the Opiate Campaign, and had a great turnout for our annual Agri-Business Outlook event; as well as working with several partners on providing training and education to new and existing entrepreneurs.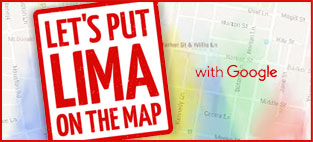 The Chamber had a member retention rate of 97.8% this past year which places us in the top 10 Chambers in the Nation of similar size. In 2018 we maintained the Chamber's membership base of 906 members. The Lima/ Allen County Chamber of Commerce has received the Membership Achievement Award provided by the Associates of Chamber of Commerce Executives. The award consists of chambers of commerce that are in the top 10 for their total revenue range in one or more of these categories: member retention of accounts, member retention of dollars, or new member retention of accounts. These statistics were compiled from ACCE's Fiscal Year 2017 Operations Survey via Dynamic Chamber Benchmarking (DCB). DCB is open year-round for survey participation, but for the Membership Achievement Awards, chambers who submitted FY 2017 data through March 23, 2018, were eligible for the awards. The Lima Chamber has consistently achieved this award for the last several years by focusing efforts to increase the Chamber's value-added programs and resources that allow us to assist member businesses.
One of our most valuable programs is the Worker's Comp Group Discount Program with Sheakley. The 27-year partnership between the Lima Chamber and Sheakley enabled us to save our members a total of $8 Million in 2018 with Burea of Workers Compensation discounts. Workers' compensation premiums and unemployment taxes can be some of the most expensive costs of doing business in Ohio. As one of the most experienced third-party administrators (TPA) in the industry, we work with more than 16,000 employers to reduce these expenses through savings opportunities like Group Rating, Group Retrospective Rating, the Drug-Free Safety Program and Self-Insurance for workers' comp

ensation.
Among this is and many other value-added programs such as the West Central Ohio Safety Council program, Office Depot/Office Max Office Supply Discount program and Health Insurance program and many more. To learn more about these programs please contact the Lima/Allen County Chamber of Commerce at 419-222-6045 or visit www.LimaChamber.com.