Coronavirus relief options
SBA offers several different relief options to help businesses, nonprofits, and faith-based organizations recover from the impacts of COVID-19. You can view all options or skip to a specific program below.
In order to reach the smallest businesses, SBA will offer Paycheck Protection Program loans to businesses with 20 or less employees and sole proprietors only from Wednesday, February 24 through Wednesday, March 10, 2021. President Biden has also announced additional program changes to make access to PPP loans more equitable.
Paycheck Protection Program (PPP):1. Find a lender:

2. Identify a loan:

First Draw PPP Loans: If you have not received a PPP loan before, First Draw PPP Loans are available to you.
Second Draw PPP Loans: If you have previously received a PPP loan, certain businesses are eligible for a Second Draw PPP Loan.

SBA is currently offering the following funding options:
SBA is preparing to offer:
SBA is contacting eligible businesses regarding:
SBA previously offered the following funding options:
EIDL Advance (No longer available)
---
Governor DeWine Announces CARES Act Funding to Support Small Businesses, Nonprofits, and Ohioans Impacted by COVID-19
FOR IMMEDIATE RELEASE: October 23, 2020
(COLUMBUS, Ohio)—Ohio Governor Mike DeWine and Lt. Governor Jon Husted today announced that the administration, in partnership with the General Assembly, is developing a package of more than $419.5 million CARES Act funding to help Ohioans. This package includes funding for small businesses, restaurants and bars, hospitals, higher education, arts, nonprofits, and low-income Ohioans impacted financially by the pandemic
---
Business Grants, Loans and Tax Credits
Business Bonds, Grants, Loans, and Tax Credits
The Ohio Development Services Agency has a variety of bonds, grants, loans and tax credits that can assist Ohio companies as they grow and create jobs in Ohio. More information click HERE.
---
Summary of Governor DeWine's Address | February 18, 2021
COVID-19 Update: Vaccine Maintenance Program, Nursing Home Visitation, Phase 1B Medical Conditions
(COLUMBUS, Ohio)—Ohio Governor Mike DeWine and Lt. Governor Jon Husted today provided the following updates on Ohio's response to the COVID-19 pandemic.
WEATHER DELAYS
As a result of continued bad weather, vaccine shipments in Ohio and across the country continue to be delayed. Ohioans with vaccine appointments this week should confirm that their appointment has not been canceled before leaving home.
Because of these weather delays, it is expected that providers will give vaccinations over the weekend as shipments arrive.
VACCINE MAINTENANCE PROGRAM
This morning, Ohio launched its COVID-19 Vaccine Maintenance Program for nursing homes and assisted living facilities. Each month, facilities can host a vaccine clinic for residents and staff if there is the need for vaccinations. The program ensures that vaccinations in long-term care facilities continue for new residents and staff or current residents and staff who have now decided to be vaccinated.
NURSING HOME VISITATION
Governor DeWine announced that he has assembled a team of doctors and nurses to develop a plan for safe nursing home visitation. Members of the team are experts in infectious disease control, skilled nursing, and other types of long-term care settings.
Ohio's existing visitation order does allow compassionate care visits. Examples of compassionate care situations could include:
A resident who was living with their family before recently being admitted to a home is struggling with the change in environment and lack of physical family support.
A resident who needs cueing and encouragement with eating or drinking, previously provided by family or caregiver(s), is experiencing weight loss or dehydration.
A resident, who used to talk and interact with others, is experiencing emotional distress, seldom speaking, or crying more frequently.
The Office of the State Long-Term Care Ombudsman is available to assist citizens with questions about compassionate care visits. The office can be reached at OhioOmbudsman@age.ohio.gov or 1-800-282-1206.
PHASE 1B MEDICAL CONDITIONS
This week, vaccine eligibility opened up to Ohioans born with the medical conditions outlined below, or those who were diagnosed in early childhood whose conditions continued into adulthood. Following anecdotal reports of individuals with these conditions being denied vaccination appointments, particularly those with cystic fibrosis, Governor DeWine stressed that vaccine providers should vaccinate those of any age with any of the following conditions.
---
Coronavirus and Unemployment Insurance Benefits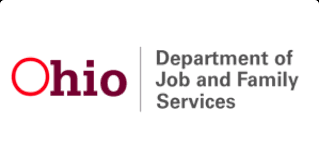 Ohioans can apply for unemployment benefits online 24 hours a day, seven days a week, at unemployment.ohio.gov. It is also possible to file by phone at 877-644-6562 or TTY at 888- 642-8203, Monday through Friday 7 am to 7 pm and 9 am to 1 pm on Saturdays. Employers with questions should email UCTech@jfs.ohio.gov.
Read more
jfs.ohio.gov
---
Resources for Local Health Districts and Providers


Resources for Local Health Districts and Providers – COVID-19 The Ohio Department of Health (ODH), in coordination with the Centers for Disease Control and Prevention (CDC), is closely monitoring coronavirus disease 2019, first identified in…

Read more
odh.ohio.gov

If your agency/organization needs support, please remember there are two ways to request support:
For supply needs, please email eoc@allencountyohio.com .
In order to apply for COVID-19 funds, please fill out the following form: https://forms.gle/EQV9dAA89Ms3ckse9 .
The personal protective equipment (PPE) shortage in Ohio remains severe. Governor DeWine made a plea to healthcare workers using N95 masks to send them to Battelle which can sterilize up to 160,000 masks each day, making them reusable up to 20 times. Hospitals should contact battelle.org to arrange for mask sterilization.
---
Ohio Bureau of Workers Compensation
Ohio employers urged to cash dividend checks

NEWS RELEASE
Jan. 13, 2021
$500 million in checks aimed at pandemic relief remain uncashed
COLUMBUS – The Ohio Bureau of Workers' Compensation (BWC) urges Ohio employers to cash the checks BWC mailed them in December to mitigate the economic hardship brought by the COVID-19 pandemic.
As of Tuesday, 23,351 employers still had not cashed $513.7 million in checks BWC sent last month in its $5 billion dividend for nearly 180,000 private and public employers.
"We issued this dividend at Governor Mike DeWine's request to help businesses stay open and keep people employed," said BWC Interim Administrator/CEO John Logue. "We encourage employers to check their mail and start putting these dollars to use."
BWC issued the dividend in mid-December via checks in the mail and credits to employer accounts. Made possible by strong investment returns, declining injury claims, and other cost savings, the dividend included $4.3 billion for
private employers and $687 million for local government taxing districts, such as counties, cities, townships, and schools.
The dividend followed two others in 2020, one for $1.54 billion last spring and another for $1.34 billion in October, bringing total dividends for the year to nearly $8 billion.
The checks have a 90-day life before stale-dating. BWC will reissue checks after the stale date at the employer's request, but the process delays employer access to these funds. Ultimately, if an employer fails to cash an original or reissued check, BWC will credit their account.
For frequently asked questions, visit this page on BWC's website or call BWC at 1-800-644-6292.
BWC and COVID-19
For more information about COVID-19 as it relates to BWC, visit this Frequently Asked Questions page or email BWCCOVID19@bwc.state.oh.us.
For the latest on the pandemic as it relates to Ohio, visit the Ohio Department of Health website coronavirus.ohio.gov, or call 1-833-4-ASK-ODH (1-833-427-5634).
---
OHIO DEPARTMENT OF TRANSPORTATION WAIVER
The Ohio Department of Transportation (ODOT) is modifying the process for haulers carrying heavy loads of essential goods.
Generally, Ohio requires haulers with loads classified as "oversized" to seek advanced permission from ODOT before they are legally allowed to travel in the state.
To assist in the state's response to the COVID-19 outbreak, ODOT will modify the process for haulers carrying heavy or oversized loads of food, non-alcoholic beverages, medical supplies, cleaning products, and other household goods.
Haulers carrying these essential goods can download and print the permit at transportation.ohio.gov.
---
Ohio Public Private Partnership – Recently, the Federal Emergency Management Agency released the following information on how to consider addressing PPE needs in a non-healthcare setting.