---
Responsible RestartOhio
Ohio Governor Mike DeWine, Lt. Governor Jon Husted, and Dr. Amy Acton, MD, MPH, made several major announcements regarding Ohio's plan to responsibly restart Ohio's economy during the ongoing COVID-19 pandemic.
The guiding principles of the Responsible RestartOhio plan are protecting the health of employees, customers, and their families, supporting community efforts to control the spread of COVID-19, and responsibly getting Ohio back to work.
Governor has proposed 5 Protocols for all businesses. They are as follows (Please read the entire message):
Required face coverings for employee and recommend them for clients/customers at all times
Conduct daily health assessments by employers and employees (self-evaluation) to determine if "fit for duty"
Main good hygiene at all times- hand washing and social distancing
Clean and sanitize workplaces throughout the workday and at the close of businesses or between shifts
Limit capacity to meet social distancing guidelines. Establish maximum capacity at 50% of fire code and use appointment setting where possible to limit congestion
EMPLOYEE FACE COVERING EXCEPTIONS:
Lt. Governor Husted reemphasized that face covering is required for employers and employees while on the job. Exceptions for employers and employees include when:
An employee in a particular position is prohibited by law or regulation from wearing a face-covering while on the job
Wearing a face covering on the job is against documented industry best practices
Wearing a face covering is not advisable for health purposes wearing a face covering is a violation of a company's safety policies
An employee is sitting alone in an enclosed workspace
There is a practical reason a face covering cannot be worn by an employee
The following are sector-specific operating requirements for businesses to open as part of Responsible RestartOhio.
Entertainment
The following entertainment businesses are currently permitted to operate as long as they follow the Consumer, Retail, Services & Entertainment guidance (additional entertainment businesses will be added over time): Batting cages, bowling alleys, and miniature golf.
---
---
---
Outdoor Activities
Sports and Sports Leagues
For the most complete and up-to-date information, please visit Coronavirus.Ohio.Gov/ResponsibleRestartOhio.
FOR MORE INFORMATION: The following are sector-specific operating requirements for businesses to open as part of Responsible RestartOhio.
---
Ohio Department of Health
U.S. Department of Health and Human Services (HHS), through the Health Resources and Services Administration (HRSA), awarded more than $1.3 billion to 1,387 health centers as a response to the Coronavirus Disease 2019 (COVID-19) pandemic. Health centers may use the awards to help communities across the country detect coronavirus; prevent, diagnose, and treat COVID-19; and maintain or increase health capacity and staffing levels to address this public health emergency. Ohio received $40,732,260 to support 51 health centers. You can find a list of award recipients HERE.
---
Guidance for Businesses and Employers
The Trump Administration Is Supporting the People of Ohio
"We have the best doctors, the best military leaders, and the best logistics professionals anywhere in the world. And we're orchestrating a massive Federal response, unlike anything our country has ever seen." – President Donald J. Trump
Overview: Response and recovery efforts are locally executed, State-managed, and Federally supported. Successful emergency management requires nationwide cooperation and unity of effort, combining the strength
and ingenuity of our citizens and private sector with a sweeping, all-inclusive, and whole-of-government response. The below is a partial overview of Federal assistance provided to the State of Ohio and the people of
Ohio to combat the Novel Coronavirus (COVID-19). The information is bolstered by hundreds of additional actions by the Federal government to help the people of Ohio. Implementation of the CARES Act is ongoing and
will also bring additional support to Ohio. President Donald J. Trump and Vice President Mike Pence have appreciated the strong State-Federal partnership with Governor Mike DeWine.
Common Issues Small Businesses May Encounter:
Capital Access

– Incidents can strain a small business's financial capacity to make payroll, maintain inventory and respond to market fluctuations (both sudden drops and surges in demand). Businesses should prepare by exploring and testing their capital access options so they have what they need when they need it. See

SBA's capital access resources

.
Workforce Capacity

– Incidents have just as much impact on your workers as they do your clientele. It's critical to ensure they have the ability to fulfill their duties while protected.

Inventory and Supply Chain Shortfalls

– While the possibility could be remote, it is a prudent preparedness measure to ensure you have either adequate supplies of inventory for a sustained period and/or diversify your distributor sources in the event one supplier cannot meet an order request.

Facility Remediation/Clean-up Costs

– Depending on the incident, there may be a need to enhance the protection of customers and staff by increasing the frequency and intensity by which your business conducts cleaning of surfaces frequently touched by occupants and visitors. Check your maintenance contracts and supplies of cleaning materials to ensure they can meet increases in demand.

Insurance Coverage Issues

– Many businesses have business interruption insurance; Now is the time to contact your insurance agent to review your policy to understand precisely what you are and are not covered for in the event of an extended incident.

Changing Market Demand

– Depending on the incident, there may be access controls or movement restrictions established which can impede your customers from reaching your business. Additionally, there may be public concerns about public exposure to an incident and they may decide

not to

go to your business out of concern of exposing themselves to greater risk.

SBA's Resources Partners and District Offices

have trained experts who can help you craft a plan specific to your situation to help navigate any rapid changes in demand.
Marketing

– It's critical to communicate openly with your customers about the status of your operations, what protective measures you've implemented, and how they (as customers) will be protected when they visit your business. Promotions may also help incentivize customers who may be reluctant to patronize your business.

Plan

– As a business, bring your staff together and prepare a plan for what you will do if the incident worsens or improves. It's also helpful to conduct a tabletop exercise to simulate potential scenarios and how your business management and staff might respond to the hypothetical scenario in the exercise. For examples of tabletop exercises, visit FEMA's website at:

https://www.fema.gov/emergency-planning-exercises

Coronavirus Small Business Guide
Contact the

Local Office-Small Business Development Center at Rhodes State College HERE
---
NEW! Independent Contractor's Guide to CARES Act Relief
Click here to view the new Independent Contractor's Guide to CARES Act Relief. We encourage you to share this new guide with your members.
---
Coronavirus and Unemployment Insurance Benefits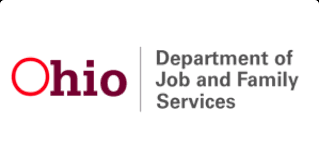 Ohioans can apply for unemployment benefits online 24 hours a day, seven days a week, at unemployment.ohio.gov. It is also possible to file by phone at 877-644-6562 or TTY at 888- 642-8203, Monday through Friday 7 am to 7 pm and 9 am to 1 pm on Saturdays. Employers with questions should email UCTech@jfs.ohio.gov.
Read more
jfs.ohio.gov
---
Resources for Local Health Districts and Providers


Resources for Local Health Districts and Providers – COVID-19 The Ohio Department of Health (ODH), in coordination with the Centers for Disease Control and Prevention (CDC), is closely monitoring coronavirus disease 2019, first identified in…

Read more
odh.ohio.gov

If your agency/organization needs support, please remember there are two ways to request support:
For supply needs, please email eoc@allencountyohio.com .
In order to apply for COVID-19 funds, please fill out the following form: https://forms.gle/EQV9dAA89Ms3ckse9 .
The personal protective equipment (PPE) shortage in Ohio remains severe. Governor DeWine made a plea to healthcare workers using N95 masks to send them to Battelle which can sterilize up to 160,000 masks each day, making them reusable up to 20 times. Hospitals should contact battelle.org to arrange for mask sterilization.
---
Ohio Bureau of Workers Compensation
BWC extends premium due date until Sept. 1

Second deferral in COVID-19 pandemic
NEWS RELEASE
May 28, 2020
COLUMBUS – Ohio Governor Mike DeWine announced today the Ohio Bureau of Workers' Compensation (BWC) is deferring the due date for employers to pay their June, July, and August premium installments until Sept.1.
Governor DeWine said the deferral is designed to help employers focus resources on re-opening their businesses under his Responsible RestartOhio Plan, the state's effort to restart the economy while keeping Ohioans safe amid the ongoing COVID-19 pandemic.
"By extending the premium due date, businesses can continue to focus on the safety and well-being of their employees and customers during this health pandemic," said Governor DeWine.
BWC Administrator/CEO Stephanie McCloud noted the deferral is the second deadline extension given to employers since COVID-19 emerged in Ohio in March.
"We've said since the beginning of this pandemic we would do our best to relieve the financial pressures employers are facing in this unprecedented time," said Administrator McCloud. "This is our latest step, and I'm grateful to Ohio's employer community, our stakeholders, and our staff for putting us in a strong position to help."
Among several actions to help the business community's bottom line, BWC sent Ohio's private and public employers nearly $1.6 billion in dividends in late April thanks to strong investment returns, declining injury claims, and other costs savings. The agency is also sending at least 2 million face coverings to employers and their workforce to weaken the spread of the coronavirus under its Protecting Ohio's Workforce — We've Got You Covered plan.
For more on BWC as it relates to COVID-19, please visit bwc.ohio.gov
or email us at BWCCOVID19@bwc.state.oh.us.
For more on COVID-19, including prevention guidelines and its impact on Ohio, visit the Ohio Department of Health website coronavirus.ohio.gov.
# # #

Media Contacts:
Tony Gottschlich, 614-644-4940 or 614-296-1734, tony.gottschlich@bwc.state.oh.us
Kim Norris, 614-728-8045 or 614-361-0202, kimberly.norris@bwc.state.oh.us
Established in 1912, the Ohio Bureau of Workers' Compensation is the exclusive provider of workers' compensation insurance in Ohio and serves 249,000 public and private employers. With 1,800 employees and assets of approximately $28 billion, BWC is the largest state-run insurance system in the United States. Our mission is to protect Ohio's workers and employers through the prevention, care and management of workplace injuries and illnesses at fair rates. For more, visit www.bwc.ohio.gov.
If you would rather not receive future communications from Ohio Bureau of Workers' Compensation, let us know by clicking here.
Ohio Bureau of Workers' Compensation, WGB, 30 W. Spring St., Level 24, Columbus, OH 43215 United States
---
OHIO DEPARTMENT OF TRANSPORTATION WAIVER
The Ohio Department of Transportation (ODOT) is modifying the process for haulers carrying heavy loads of essential goods.
Generally, Ohio requires haulers with loads classified as "oversized" to seek advanced permission from ODOT before they are legally allowed to travel in the state.
To assist in the state's response to the COVID-19 outbreak, ODOT will modify the process for haulers carrying heavy or oversized loads of food, non-alcoholic beverages, medical supplies, cleaning products, and other household goods.
Haulers carrying these essential goods can download and print the permit at transportation.ohio.gov.
---
Ohio Public Private Partnership – Recently, the Federal Emergency Management Agency released the following information on how to consider addressing PPE needs in a non-healthcare setting.